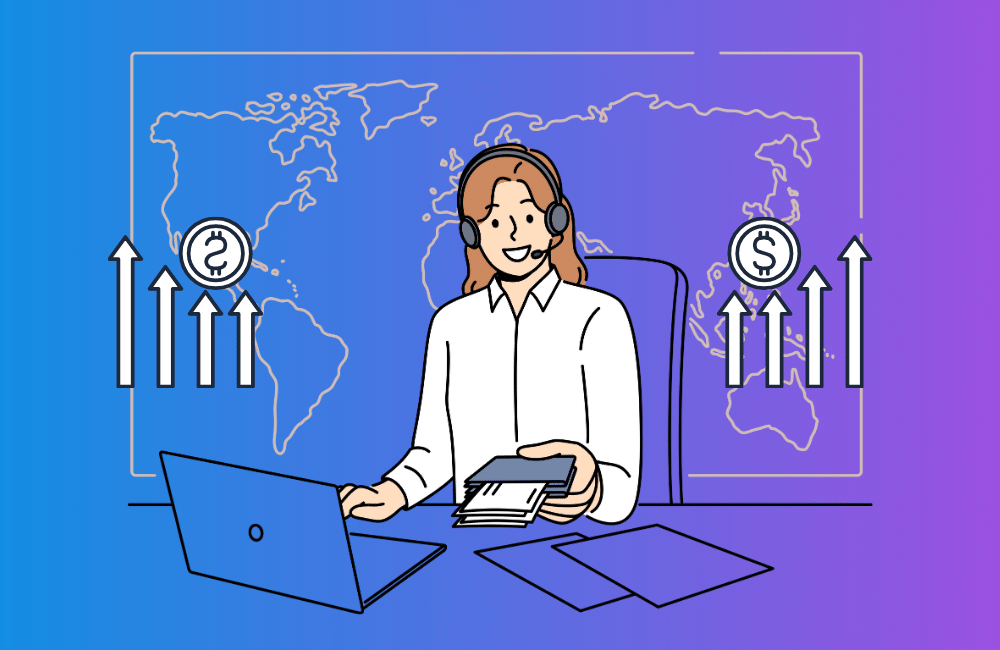 If you're in the tour & travel business, you might feel dominated by the occupied market share of giants like Expedia and Booking.com.
Undoubtedly, they have lots of advantages such as brand recognition, distribution channels, and economy of scale that help them lead the game, but there's still a huge market out there. In fact, by 2030, the total money people spend on travel is expected to reach nearly $16.9 trillion, up from $11.1 trillion in 2022. (Source)

This growth means there's a massive opportunity for travel businesses of all sizes.
The key is to find the right strategies to make your brand stand out in the cutthroat travel industry.
If you're eager to compete head-to-head with the big names, let's explore how you can do that.
Strategies For Tour & Travel Businesses To Complete with Big Brands
1. Niche Focus
Operating into specific niches can offer tour and travel businesses a competitive edge against larger brands. The Hosted Travel Advisor Report has spotlighted the profitability of niches. The majority of experienced hosted advisors, about 91%, affirm that they have a niche. The highest earners in 2022 were those focused on corporate travel, bagging an average of $107,768, closely followed by adventure travel at $97,532 and luxury at $87,346. Other profitable niches included river cruises, destination specialties, and wedding/honeymoon packages. If you're pondering on which travel niche to target, check out this comprehensive list to make an informed decision.
2. Provide Better Pricing & Deals
In today's age of information at your fingertips, travelers have become incredibly price-sensitive. By running online searches, travelers can get different pricing options for anything. And, without a doubt, a significant portion of travelers base their decisions majorly on price while booking hotels & flights. After all, who wants to pay more for something that they can get for less? Hence, offering competitive pricing to your customers is not just an option; it's a necessity.
But how do you ensure your prices are competitive?
To offer competitive prices you have to know what your competitors are offering, here are the tools you can use to get hotel & flight price comparison data:

HotelAPI co: This API will allow you to get hotel price comparison data from 200+ online travel agencies in a single get request.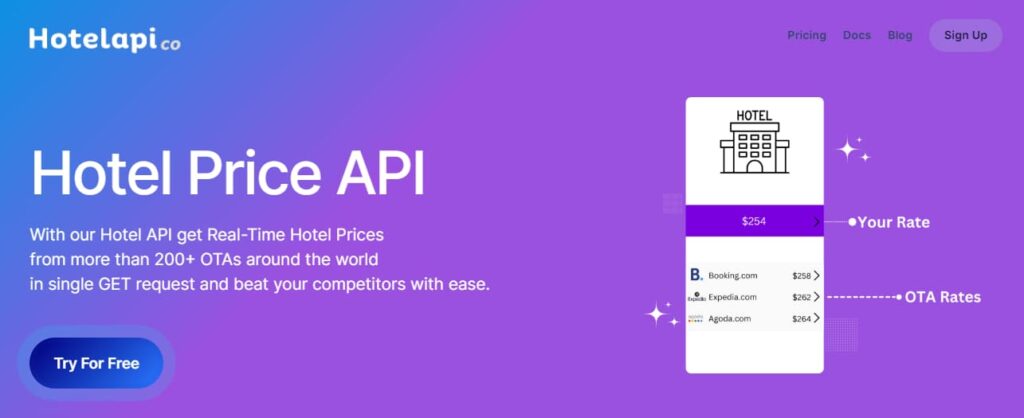 FlightAPI: This is one of the most reliable flight APIs that provide flight price comparison data from 700+ vendors and airlines.
With this hotel & flight price comparison data in hand, you can craft deals that not only compete with big travel brands but also ensure a healthy profit margin. By combining the power of real-time pricing data and strategic planning, you can create offers that are irresistible to travelers.
3. Personalization
Travelers crave personalized experiences that big brands often overlook. Such as crafting unique itineraries, tailored packages, or even offering custom travel advice can set your travel business apart. To make this happen, you can use feedback from past clients to refine and expand your offerings to ensure you're meeting the evolving desires of your customer base.
4. Leveraging Local Expertise
There's an undeniable charm in authentic local experiences. While big brands might offer standardized trips, smaller businesses can shine by leveraging their local connections. Introducing travelers to local traditions and culinary experiences can foster unforgettable journeys for them which ultimately helps them create loyal customers in the process. For doing so, you can collaborate with local artisans, chefs, and historians to provide truly immersive experiences.
5. Digital Marketing and SEO
A digital presence is non-negotiable in today's tech-driven world. Beyond having a website, it's pivotal that your business ranks well in search engines. Investing in SEO, focusing on relevant keywords, and generating relevant content can significantly increase organic traffic which leads to brand recognition and higher conversions. For building your brand's online presence you can hire experienced SEO experts to ensure your website is well-optimized for relevant searchers and converts more travelers.
6. Customer Engagement and Retention
In the world of travel, reviews hold significant sway. Research indicates that a whopping 96% of individuals read businesses' responses to reviews. Engaging with feedback and responding to feedback can not only increase trustworthiness, enhance loyalty, and bolster your reputation but also showcase your commitment to providing your customers utmost satisfaction. Moreover, by leveraging feedback, businesses can identify areas of improvement, cultivate customer referrals, retain customers, and enhance overall business operational efficiency.
7. Adapting to Changing Travel Trends
Travel isn't what it used to be, especially post-COVID-19. With the pandemic reshaping travel norms, it's crucial for businesses to stay agile and adaptive. This involves embracing contactless technologies, understanding new health and safety preferences, and being receptive to new travel trends like ecotourism or workstation trips. Integrating the latest tech innovations can keep businesses in sync with emerging demands to make sure they're always a step ahead of competitors.
Conclusion:
Competing with industry giants in the tour and travel sector might seem impossible. But remember, even the most towering peaks are conquered step by step. While the big brands have their strengths, they also have their blind spots. By harnessing the strategies mentioned in this blog, you can carve out your unique space in the market. So, don't be daunted; instead, use these strategies to your advantage, and watch your business soar to new heights!